GENDER & SEX VITAL TO SCIENCE, INNOVATION & AI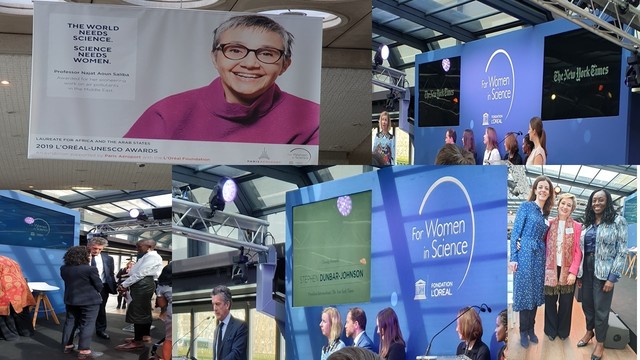 Thoughts & Insights: From Diana Dwamena, CEO of The Learning Nuggets Company
I was honoured to be invited to The Foundation L'Oréal-UNESCO For Women in Science 2019 Awards and debate on "How Gender Bias Impacts Research Outcomes" in Paris on the 13th of March.
Foundation L'Oréal-UNESCO Women In Science Awards 2019
I walked away questioning how often my fellow technologists and I stop to think about the impact of our work on gender, sex and ethnicity?
Insights from leading international professors such as Professor Londa Schiebinger, Stanford University, Professor Cara Tannenbaum, the Canadian Institute of Gender and Health, and Doctor Rachel Adams, University of London and others were inspirational. My takeaway was that efforts have been made universally for increasing quotas for the number of women in science and technology. Businesses and institutions are also tackling structural change for inclusion. My light bulb moment came when I understood how essential it is to acquire knowledge of the role of gender in technology and innovation. This must be the new area and focus for science and technology.
Women must also turn their creative powers to impact innovation for the future. In the area of research, gender, ethnicity and sex inclusion are key parameters that impact social and cultural attitudes and outcomes. Simple example, potentially 140 million pregnant women globally (pa) cannot use the same sized seat belts as a regular man, so what should car companies do? How are we taking gender-specific characteristics and requirements into account when developing applications, processes and systems.
As our reliance on data-driven technologies such as Artificial Intelligence and Assistive Technologies grows, it is critical that we also increase our knowledge of the impact of gender and sex in research, design and innovation.
See more from the experts: twitter: @4womeninScience, #forwomeninscience, #FWIS, @4womeninScience.