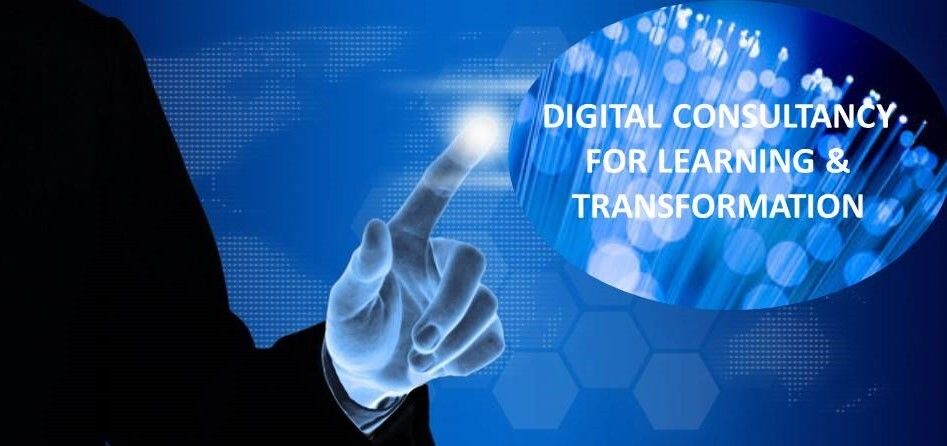 Digital Learning & Transformation Services
Delivering world-class learning solutions
"We are currently preparing students for jobs that don't yet exist, using technologies that haven't been invented, in order to solve problems we don't even know are problems yet." Richard Riley, Former U.S. Secretary of Education
World-Leading Solutions & Local Knowledge
Our interest is in providing effective and sustainable learning solutions for our clients and we look for creative ways to deliver the best for our customers.
We bring our extensive operational experience in a wide variety of complex knowledge creation, information management, IT and telecommunications design and deployment, business process design and implementation, training and education from working with international blue chip organisations, SMEs and world renowned academic institutions.
We make it our business to understand your organisation's culture and learning experiences to ensure we provide solutions that are effective.
Our Consultancy Services Include:
OLDL™ Model - implementation and adoption strategies for virtual, online and mobile learning
OLDL-People™ Model - learning optimisation strategies
LNC Paths-to-Performance curated learning for business, operations, ICT and management and leadership
Learning journey definitions and alignment for competences and skills development
Digital learning readiness assessments
Digital learning infrastructure deployment
Content creation, digitisation and localisation
e-Facilitation & e-Mentoring
If you would like to know more about how we can support your business on your Digital Learning journey please get in touch using the form below.
---