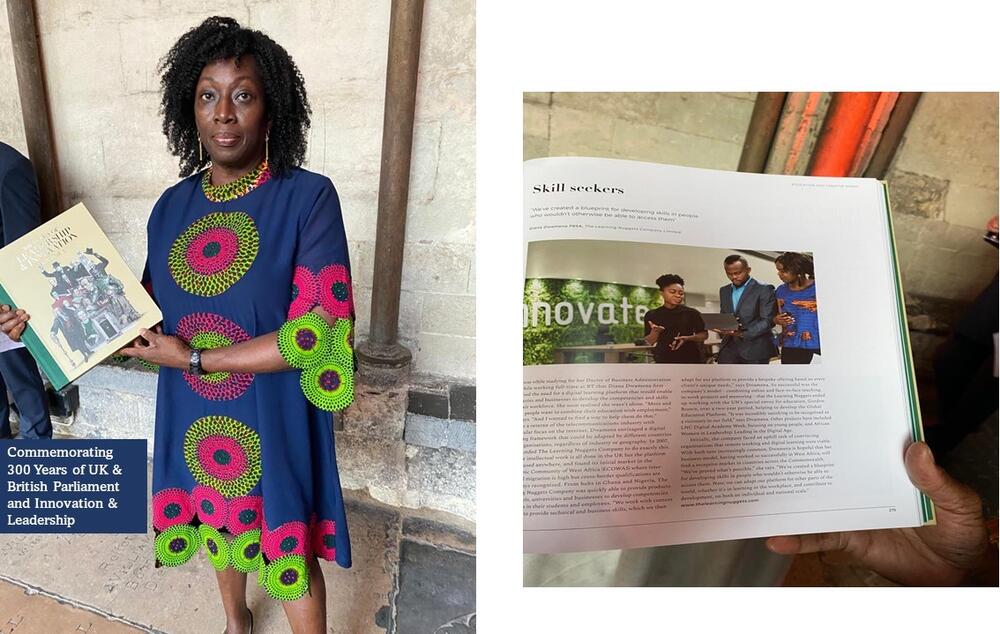 Celebrating 300 Years of Leadership and Innovation - LNC Contributing to Education and Creative Minds
The Learning Nuggets Company is delighted to be featured in the official UK & British History of Parliament Trust commemorative album entitled '300 Years of Leadership and Innovation', which celebrates progress across the social, cultural, political, technological and commercial spheres
The Learning Nuggets Company is featured in vol. 1 under the chapter dedicated to Education and Creative. Vol. 2 also celebrates The Queen's life's work and the work of other innovative female leaders.
As a specialist digital learning service provider that supports organisations in developing the competencies and skills of their workforce, we cover digital learning optimisation strategies, access, content, and services to equip the workforce and organisations in delivering improved learning outcomes for better performance. Our 14 years' experience has seen us contribute to the largest intergovernmental organisation in the world, the regional political and economic union in West Africa, educational institutions, and businesses.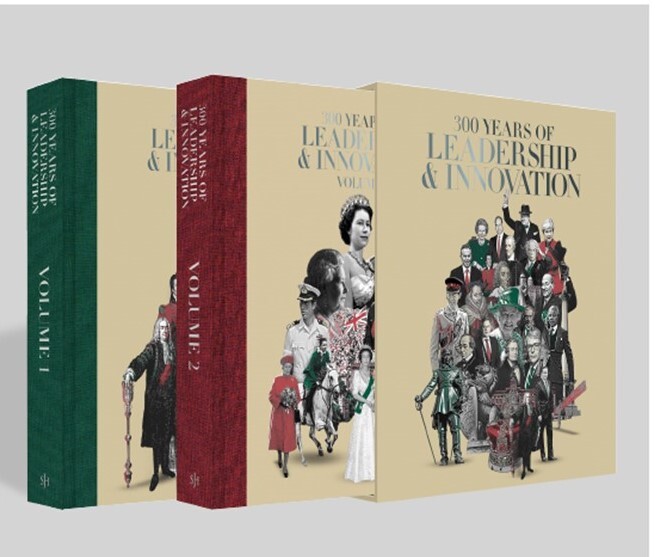 We have created innovative solutions for learning access such as the Learning Nuggets Company's Campus Companion® tablet PCs and Learner Workspace™ learning management environment, launched our digital learning centres in Nigeria, developed learning content for technology training and partnered for multidisciplinary learning content, and created programmes such as The African Women in Leadership – Leading in the Digital Age. Learn more about our journey here.
We are excited about the new models we are developing for learning that capture the essence of "our new world" underpinned by digital technologies, business agility and the changing social constructs for work and living. This will lead us to serve a broad range of clients across the Commonwealth, Africa and the wider global market. Our aim is to also continue to contribute to thought leadership initiatives on an international level. It is our belief that our focused approach towards innovation and leadership in the digital learning space will continue to contribute towards innovation and leadership which is recognised in '300 Years of Leadership and Innovation'.
The History of Parliament Trust – one of the most respected and authoritative research projects in British history launched a new publication entitled 300 Years of Leadership and Innovation at Westminster Abbey on Wednesday, 22 September 2021.
Produced in partnership with leading publisher St James's House and written by an editorial team of distinguished academics and award-winning authors, this beautifully designed, fully illustrated, 600+ page hardback publication is being launched to coincide with the 300th anniversary of the appointment of Britain's first prime minister, Robert Walpole, in 1721, and in the year of Her Majesty The Queen's 95th birthday.
Celebrating the best of British leadership, 300 Years of Leadership and Innovation features expertly written articles on those who have shaped British society, past and present; from Walpole to Cromwell, Churchill to Blair, The Queen and Prince Charles to captains of industry.
Diana Dwamena, Founder and CEO of The Learning Nuggets Company says, "We are absolutely thrilled to have been selected as one of the companies to be featured in the official History of Parliament Trust commemorative album celebrating 300 years of Leadership and Innovation."
"We believe we have created a blueprint for developing the competencies and skills of a wide group of people and are helping to make learning more accessible. As a female-led SME organisation, we are incredibly proud of our contribution so far and look forward to accelerating our vision for the future of learning. It is such an honour to see that celebrated alongside other innovative leaders".
You can purchase a copy of 300 Years of Leadership and Innovation here.

Learn more about our journey here.

Contact us to explore how we can assist your organisation.