What is African Women in Leadership - AWIL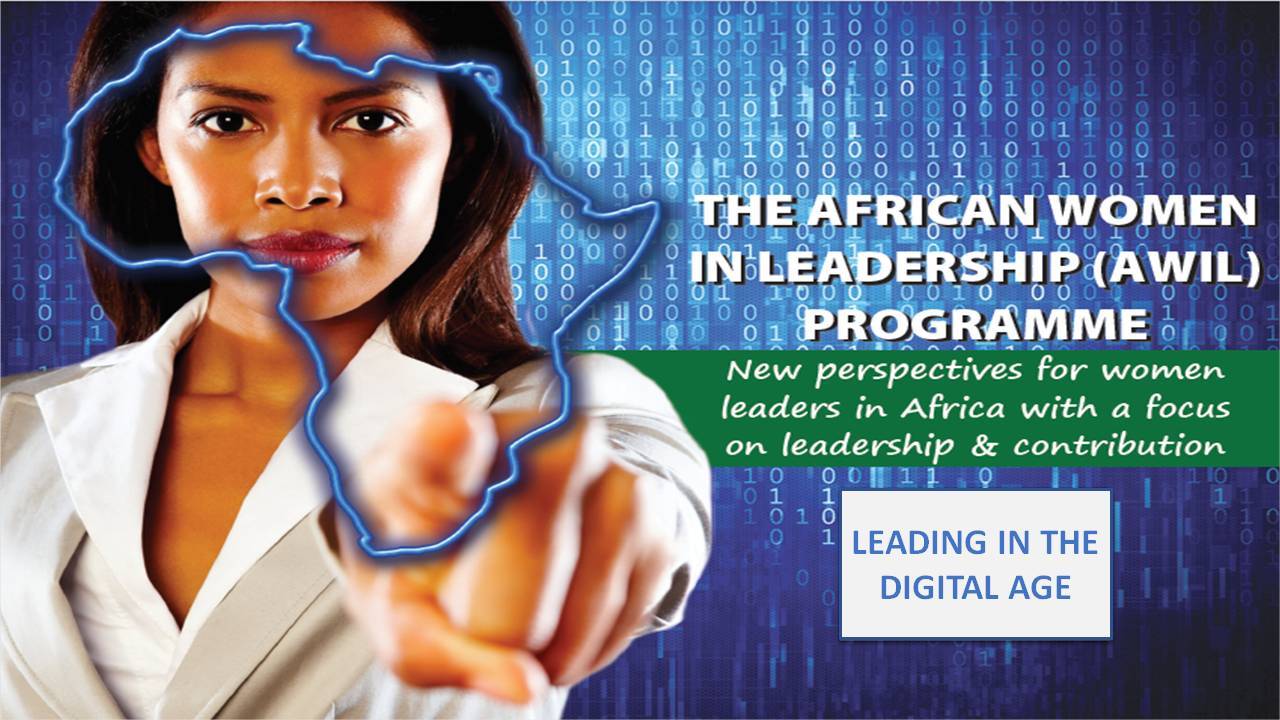 The African Women In Leadership (AWIL) programme is specially tailored to address challenges that are particular to women and women doing business in the African market. The programme has been designed for aspiring women leaders and those already in leadership positions as entrepreneurs, business and industry leaders and managers, government and more.
Our Delivery Approach
We have created an innovative approach to providing effective learning for individuals and organisations participating in the AWIL programme. We collaborate with local and international partners to form effective delivery teams made up of seasoned managers with expertise and backgrounds across multiple disciplines, including: occupational psychologists, counsellors, moderators and facilitator, coaches and trainers, etutors, course designers and consultants, as well as technologists with innovation, design, programme and project management expertise.
African Industry Experts - Personal Perspectives On African Women In Leadership
The AWIL programme uses a multimode approach: (a) face-to-face classroom-based interaction, (b) online learning, (c) in-work learning and (d) automatic membership of the AWIL Network for continuous learning, development and growth.
African Industry Experts - Personal Perspectives On African Women In Leadership: we interviewed a number of African experts to understand the different perspectives on what it means to be a female leader in Africa. Here are some of our clips taken from 2013.
View more African expert videos
THE AWIL NETWORK
Network Membership is by virtue of taking one or more of the programmes under AWIL. As an AWIL Network participant members also have access to world leading experts and LNC Interactive content, one-on-one clinics, leaning forums and a collaborative environment for continuous learning through mentorship.
The AWIL Network collaborative learning forum supports continuous and long-term learning. Members benefit from:
Learning resources from LNC Interactive

Information and insights (blogs, forums and notelets)

Expert knowledge from industry leaders

Community of Interest (COI) collaboration

Member support - mentors and mentees

Special events and seminars e.g. annual seminars involving "Friends of AWIL"

Job search & matching

Referees for job applications

Learning tools

More...
---